In the afternoon of April 19th, steam turbine casing cover of unit #1 of Takalar project completed with the last stud bolt of HP outer casing hot tightened.
On April 17th, after completing check to installation quality and documents of casing covering, construction personnel lifted all parts of steam turbine and put them in order, cleaned them carefully and checked them again including all tools and instruments. In the morning of 18th, after finishing technical safety disclosure and setting warning line on site, construction personnel with brand-new overalls started to cover casings.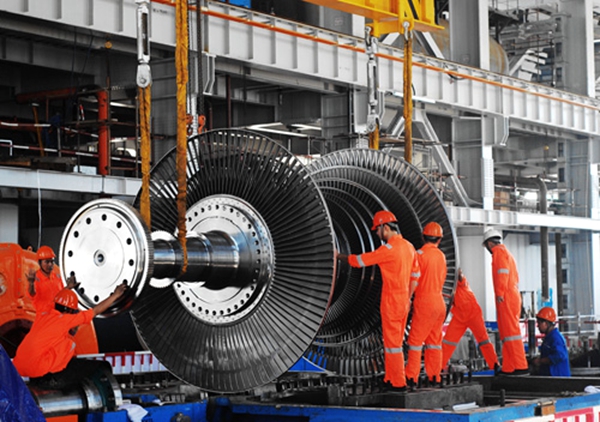 Diaphragm sleeve, diaphragm lower part and rotor were in order. Each bolt smeared with anti-seize was also installed in place and then the diaphragm sleeve and diaphragm upper part were installed. After joint of steam turbine was smeared with sealing gum, outer casing was put in place and then each bolt was hot tightened. Whole casing covering process was continuous and in order without interruption, which was highly praised by the owner PLN, PLN engineer and contractor.
At 16:28 of April 19th, HP outer casing was in place exactly which marked smooth and successful casing covering of unit #1 of Indonesia Takalar project, which laid a good foundation for punctual effectuation of the project.